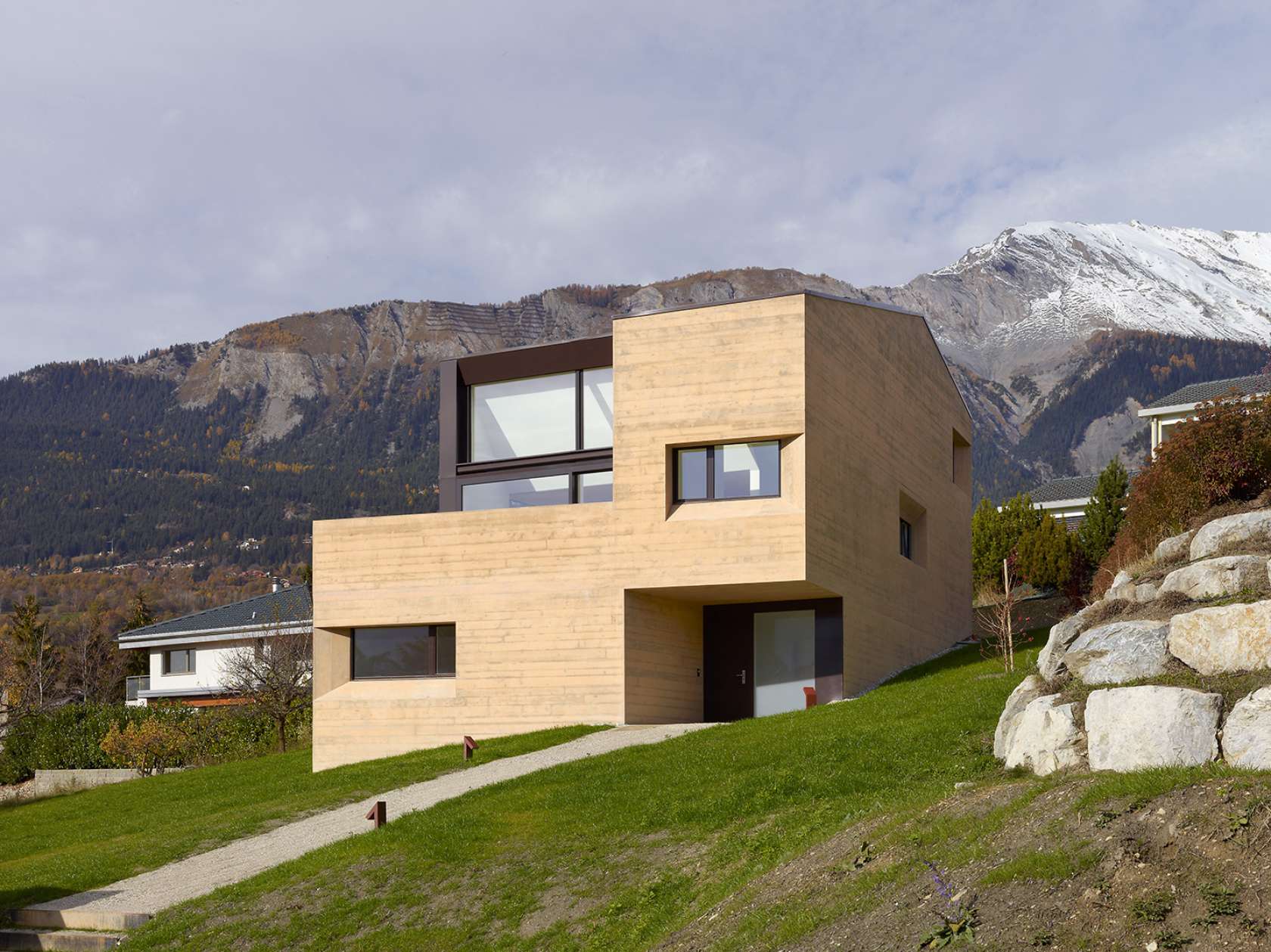 " Well placed on the sunny side of the Rhône valley, the place offers large views. The inclined lot is open to south west. The project play with topography allowing the best relation with landscape. The natural inclination of the ground is preserved allowing tricky landscaping with an outside terrasse.
The colored concrete house looks like a rock. The front facade south and north are narrow while the side facade west and ost are much imposant. Windows are sculptured in the concrete mass. The main facade south is totally glazed. The livingroom has his "exceptional" window offering the best view. photography by Thomas Jantscher. "
Read more and see others at Architizer.